Meet our Staff.
Miss Melissa Raad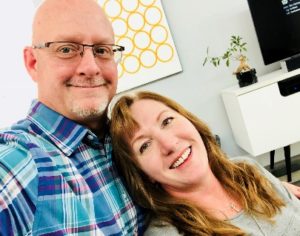 Hi, my name is Melissa Raad.  I am the Director of Children First.  I have been with Children First since we opened our doors on June 1, 2008.  Working with children is my passion!  Prior to coming to Children First I was co-owner and director of another preschool/child care center for 10 years.  I have taught preschool, kindergarten and 1st, 2nd, 5th, and 7th grades.  I also taught the childbirth education classes at the hospital for 6 years, which I loved. 
I am married to my best friend and we have two daughters, Emily is 22 and Grace is 19.  They are both intelligent, silly, loving young ladies and being their mom is my favorite job and greatest gift.  My family is the light of my life! 
Things I enjoy: being with my family, children, gardening, hiking, biking, photography, animals, music, singing on the worship team at my church, changing seasons, sleeping in late, motorcycles, boating, cooking, living in the beautiful Black Hills, reading and enjoying time spent with those I love. 
It is an honor to work with such a fabulous group of women and to spend my days with your precious children!
Ali Besler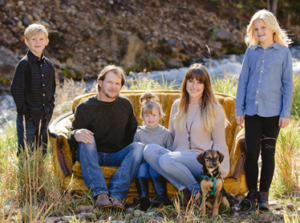 My name is Ali Besler. I have lived in the Spearfish area for the last 11 years, but I'm originally from Rapid City. I came to Spearfish to obtain my Bachelors Degree in Elementary Education, Minor in Early Childhood Education, and Endorsement in Kindergarten. I graduated in May of 2011 from BHSU.
I am married to my best friend, Josh and together we have three children. Addison (11) is my step-daughter and just started middle school. She is very creative and a big help around our home. Treydon (9) is my step-son and will be in fourth grade this year. He has a great sense of humor and is the best brother a sister could ask for. Vivian (5) is our little firecracker and keeps us on our toes!
I am starting my eighth year here at Children First and will be a part-time administrative assistant in the office in the mornings. Often my days are spent at our family ranch, where we host weddings, parties and dances. I have 2 pretty amazing jobs! When I am not working I love to run, shop, and spend time with my family.
Sarah Hazledine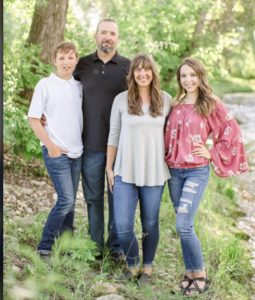 My name is Sarah Hazledine and I am the 4 and 5 year old preschool teacher in the Butterfly Room. I am also the Childcare Supervisor here at Children First. I have been working at Children First for 11 years and I have loved every minute of it. I am married to Shane and we have two children Baylee (16) and Preston (13). They keep us very busy with dance and golf.  When I am not at Children First I enjoy working in my yard, camping, reading and spending time with my family in the beautiful Black Hills. I am looking forward to another fun school year at Children First.
Rose Ludeman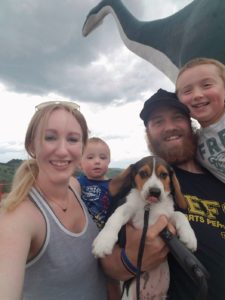 Hi I'm Rose Ludeman and I will be teaching the four and five year old preschool class with Miss Sarah.  This is my 7th year at Children First and my 6th year teaching the 4/5 year old class.  My husband Wade and I have two sons, Theodore and Otto and our dog Nacho.  My husband and I own the Downtown Gym also.  I previously taught English online to students in China, Japan and South Korea with Eleutian Technology.  I love exploring other cultures and hope to help my students develop a curiosity for their world.  I will be integrating Music, Art and PE into our lessons and day to day activities, as I feel this is the critical time to help foster a child's love for these areas of education.  My family likes to spend time outdoors in the hills and also at my parent's ranch near New Underwood.  I love to stay active through rec volleyball and previously coached 8th grade girls' basketball for SMS.  I enjoy cooking and reading as well.  I am very excited to teach your children but also to learn from them!
Becky Hiermeie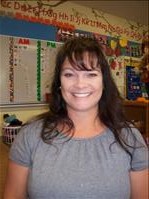 My name is Becky Hiermeier. I am the 3 year old preschool teacher. I have been in the child care and preschool field for a total of 20 years and love the joy and fulfillment it brings me. I received my Child Development Credential in Early Childhood Education in 1996. I have worked as a preschool teacher in Montana, Arizona, and South Dakota which I consider home. I have been with Children First for 10 years, this being my ninth year as a preschool teacher. I enjoy coming to work each day to nurture, guide and teach young children. I truly feel this is my calling and feel blessed to have the opportunity to do so. I am married to my high school sweetheart Mel. We have five children, Rachel, Jessica, Elisabeth, Josef and Jesse. When I am not working I'm busy running to numerous sporting events and enjoy chasing my 2 year old granddaughter around. I enjoy being outside working in the yard or enjoying the beautiful surrounding of Spearfish. I look forward to a fun and enriching school year!
Emily Culver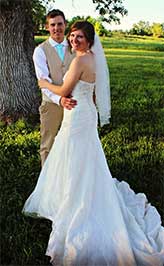 Hello, my name is Emily Culver and I am the lead teacher of the toddler room. I have been working at Children First since May of 2013, shortly after I graduated from high school, and I have completely fallen in love with this job. I enjoy spending time with the kids and watching them grow and blossom throughout the school year.
I grew up on small ranch just a few miles out of Spearfish and have lived there my whole life. I love Spearfish and the amazing surroundings we are blessed with here.
I have been married to my high school sweetheart and best friend for two years now. We have a sweet black lab puppy named Millie and an Australian Shepard bordie collie mix named Tootsie. When I am not here at work I spend most of my free time doing adventurous things with my husband and family. I love camping and taking in the outdoors. I also enjoy watching and playing soccer. I am thrilled to be working with your children this year, and look forward to seeing them learn and grow!
Miss Katie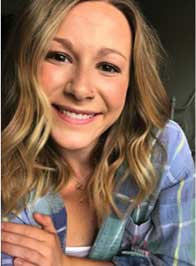 I'm Miss Katie! I'm the Afternoon Enrichment Teacher here at Children First. I've been employed at Children First since February of 2016. My attendance at Black Hills State University is what brought me down to the Hills from the small, rural community of Hettinger, North Dakota where I was born and raised. I'm majoring in Early Childhood Special Education and minoring in Art Teaching.
You can find me snuggling babies in the Ladybug Room, giggling with toddlers in the Caterpillar Room, and discovering with the "awake friends" in the Butterfly Room. When I'm not working at Children First, attending class, or studying, I love to go exploring in the Black Hills, read novels, draw, paint, play piano, swim and most importantly spend time with my close friends and family.
I've found my life to be most fulfilling while not only teaching and guiding children, but learning from them. Working here at Children First has been nothing short of a blessing in my life. I'm looking forward to another year of learning, exploring, and growing together with all the friends here at Children First!
Chelsea Lindsey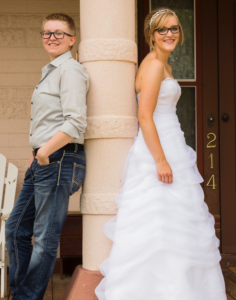 Hello, my name is Chelsea Lindsey I am currently 23 years old! I graduated from BHSU in May of 2018 where I received my bachelors in Human Services and Sociology and my certificate in Criminal Justice. I hope to use my degrees to become a juvenile probation officer, or something similar!
I was born and raised in the small town or Baker Montana and grew up working on our family farm from the time I was little. I am the youngest of three children. My brother Bryce is 27 and my sister Jessica would be 28. I enjoy reading, playing guitar, kayaking, snowmobiling, cooking, being around children, and spending times with the ones I love. I'm happy to say that I just married the love of my life this July. We have been together for 6.5 years and are very excited to see what the future holds for us!
Being around the kids here at Children First has completely changed my life forever and all of them have a special place in my heart. I love watching the children grow, learn, and succeed even with the littlest tasks. Everyday I stop and smile because of the little things the kids say and do. I know this will not be my forever job, as I am hoping to start my career soon, but I am in no hurt to leave these incredible kids and absolutely plan to make the most of the time I have left here!
Vicki Donnelly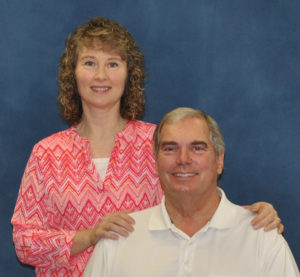 Hello, my name is Vicki Donnelly. It is my honor to be the Lead Teacher in the Children First Infant Room. I grew up on a farm in Martin, S.D., graduated from High School in 1983 and headed to the beautiful Black Hills to attend college. Previous job history includes being a Supervisor/Waitress at the Cedar House Restaurant for 20 years. In 2003 I pursued my dream of caring for children and began work at Sunrise Preschool as Lead Teacher of the Infant Room. In 2006 we moved to Glendive, Mont., where it was a privilege to be employed at Our Savior Preschool as Head of the One Year Old Room. My husband Steve retired and we moved back to Spearfish.
My daughter Kasha lives in St. Cloud, Minn., and has two beautiful daughters of her own. My stepson Sean, pastor of the Black Hills Baptist Church, lives in Whitewood and has three wonderful wee ones.
Growing up on a farm, I still have dirt in my blood and love being outside digging in the dirt, growing flowers and roses.
I love children of all ages and am looking forward to being a part of your precious little one's life.
Brianna Voigt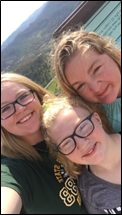 Hello everyone! My name is Brianna Voigt and I am from Avon, SD. I am currently studying elementary education at Black Hills State University here in Spearfish. I have a great passion for teaching children new things about our amazing world and cannot wait to begin my career in teaching!
You will usually find me with a pair of hiking boots on or a fishing pole in my hands because I absolutely love hiking and just being outdoors in general. I have worked with young children in different daycares and preschools, and even more recently in teaching programs at Custer State Park! So, yes, if you have a question about the buffalo I can answer that. (No, we do not shave half the buffalo in the summer.) Children First is by far one of my favorite places in Spearfish and I am so thankful to get to spend my time here with all of your wonderful children!
Kylie Takacs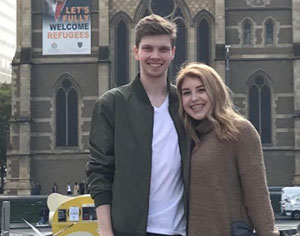 I'm Kylie Takacs and I'm a student at Black Hills State University. I'm going for elementary education with a minor in early childhood. I have grown up here in Spearfish and it couldn't have been a better place to do so. I graduated at Spearfish High School in 2016. I enjoy being outdoors and traveling. The photo was actually taken in Melbourne, Australia! I'm very outgoing and like to have a good chat with anyone! I've known I wanted to be a teacher since I was a young. Being with children and watching them grow into themselves is amazing. I'm excited to work with your children and here at Children First!
Tayci Maxwell
Hello! My name is Tayci and I am a sophomore at BHSU. I am majoring in Elementary Education with a minor in reading and a concentration in Special Education. I love working with children, hence the education major. I am from Sheridan, Wyoming. While I may have graduated from Sheridan, I have moved around a lot, specifically 7 times in my lifetime! I enjoy traveling around and going to concerts. In the past year I have gone to 8 concerts. I love hanging out with my family and pets and also making memories with my friends at my side.
Grace Raad
Hi there! My name is Grace Raad and I am 19 years old. I am a sub here at Children First. I was born and raised in Spearfish, and I just couldn't bear to leave. I graduated from Spearfish High School and am now a freshman in college. I am currently taking online courses through Dakota State and plan to major in cyber operations. I know, now you are wondering why I am working here, and I am here because I love working with kids. I have been babysitting as long as I can remember. Other than spending time with kids, my favorite things are spending time with my puppy, family, and friends; dancing; and singing. I am also helping out with some classes at Black Hills Dance Centre. I hope to continue to be able to work with kids because I love seeing them learn and grow along with their bright shining smiles, and I am so very excited and grateful for this opportunity to be able to work with your children!
| | | |
| --- | --- | --- |
| Pat Perry | Kayla Garvin | Sydney Deppe |
| Madalynn Geist | Taylor Guthmiller | Haley Madson |