We strive to share the blessings God has given us with those in need locally and around the world.
This principal is based upon 2 Corinthians 9:8 "And God is able to provide you with every blessing in abundance, so that…you may share abundantly in every good work".
2019
MONTHLY MISSION PROJECTS
January Mission Project
Honduras Mission Team
A medical mission team led by Gloria & Ron Borgman will depart on Jan. 15 for two weeks in Honduras. On the team will be nine from the Dakotas, two from Texas, and a number of Honduran medical professionals.

Monetary donations this month will buy medicines to send with them to distribute while on the trip, and to leave with the missionary physician who lives and cares for patients there. The communities that the team will visit are very poor, and for many people, this is the only doctor's or dentist's visit they will have this year. Please be generous in your giving to help support this worthy mission.

---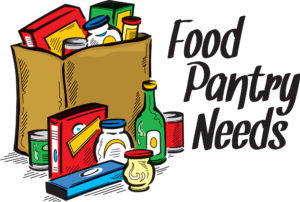 Chunky Soups

Jell-O Pudding

Oatmeal

Boxes of Cereal

Chef-Boy-R-Dee can Spaghetti

Apple Juice

Jell-O Gelatin

Spaghetti Sauce

Chunky Peanut Butter
---