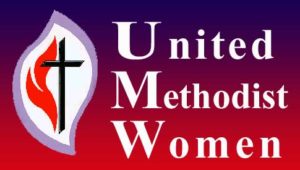 We are looking forward to the first half of the 2019 New Year, beginning with our January meetings.
– Wednesday, January 2 is our Business Meeting at 10 a.m. in the Library – open to all our members or anyone who has something to present to our Officers. Please, remember that our Business Meeting is not an Executive Meeting, it is for all members to attend!
– Wednesday, January 16 is our Unit Meeting starting at 9:30 a.m. with fellowship time and the meeting starting at 10 a.m. in the Library. Joann Follette will facilitate our Pledge Offering Program with Betsy Williams &Frances Sanders hosting. It is also when we will install our 2019 officers.
I want to take this opportunity, to thank all our officers, for stepping up this past year, to make sure all our programs were such a success, especially for the "Christmas Tea" on Saturday, December 15th. We had eight tables that were set with beautiful Christmas dishes and centerpieces and we had about 55 people that attended. I have only had the best reviews, thank you's, and comments about plans for next year. I was even told it was a home run. So, ladies, who will be our Hostess' for the tables December 2019? Everyone really seemed to have a good time! What a blessing to have ended 2018 on. Thank you to everyone that made this such a success!
All our meetings are open to all women in the congregation and the community; you do not have to be a member to attend. All UMW members don't forget to personally invite other women to come and enjoy our fellowship as Sisters in faith learning and doing Missions together. We invite new women of our church family to please feel free to come and join us. Also, a reminder to all UMW members, keep your ears open – feeling free to invite any woman to our gatherings that show any interest in being a part of the different Missions we do locally or nationally and our fellowship activities.