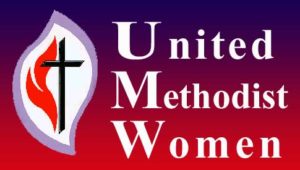 The first and most exciting thing is, UMW is sponsoring a very special event and want to cordially invite all women to attend our "Christmas Tea" on Saturday, Dec. 15 at 2 p.m. in the Fellowship Hall at the church. We prayerfully would love the working ladies to come and enjoy this special time with us.
Sign up to host a table! Table hosts get to decorate their table anyway they like using fine china, centerpieces, favors and more!
Invite your friends! You"ll enjoy an afternoon of dainty foods, sweets, festive décor and "Christmas Cheer!"
For more information call Debra at 605-717-2625 or d.a.r.rosetree333@gmail.com. Please,RSVP by December 11 because we have a limited amount of seating.
Table host will need to know that we will set-up for the Christmas Tea 10:00 a.m. on Saturday, Dec. 15. The tea will be at 2:00 p.m. that same day.
All our meetings are open to all women in the congregation and the community; you do not have to be a member to attend. All UMW Members don't forget to personally invite other women to come and enjoy our fellowship as Sisters in faith learning and doing Missions together.
A BIG THANK YOU!! for all the donated baked goods to the UMW Bake Sale and to those who purchased items from the sale! We cleared $576 for our mission projects!
Upcoming Meetings:
Wed., Dec. 5 – Business Meeting – 3:00 p.m. in the Library

Sat., Jan. 5 – Business Meeting – 2:00 p.m. in the Library(Notice New Time)

Wed., Jan. 16 – UMW Meeting – 9:30 a.m. fellowship time – meeting starts at 10:00 a.m. in the Library