Each of us has been given gifts and here is a place that we have the opportunity to give those gifts back to God and our community.  Whether you play an instrument, sing, dance, create decor, graphics, visual art, act, read poetry, scripture, design costumes, makeup, sets, organize libraries, offer support… There is a place here for you to serve from age 3 to 103.  This is a ministry where we get to share in the experience of what God can do through us when we lend our talents to one another.  Each of the teams listed below will offer you ways in how you can serve.  Do you have a passion and are searching for how you can use it to serve the kingdom?  Join us!  
---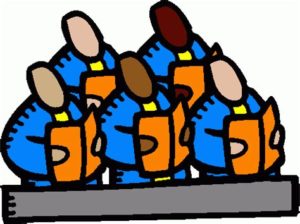 Choir Rehearsal –  Wednesday 6:30 PM in the Upstairs Choir/Bell Room. Colleen McKirdy leads the choir. (You can find out about her on our Staff page.) They sing at the 10:30 a.m. Sanctuary Service and for other special services. New singers are always welcome.
From June through August the choir does not meet on Wednesday, but instead there is a summer choir that meets at 9:45 a.m. on Sunday to quickly rehearse an easy-to-learn anthem that will be sung in the 10:30 a.m. Sanctuary Service. All are welcome to come be a part of this summer experience.
---
Handbell Choir – Monday, 5:30 p.m. in the Upstairs Choir/Bell Room. We welcome anyone to come and give us a try. Reading music is a plus, but not essential. Come and praise the Lord through music and fellowship. We try to play at least once a month at all services! Director Barbara Elving is always ready to talk with anyone about joining us. You can contact her either by EMAIL or phone (605-209-8216).
---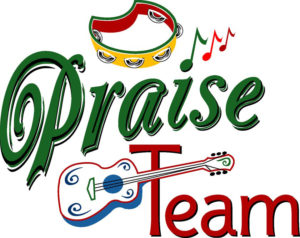 Blue Jeans Praise Team Rehearsal – Thursday 5:00 p.m. in the Sanctuary.
Gathering Praise Team Rehearsal – Saturday 9:00 a.m. in the Sanctuary.
Both of these Praise Teams lead worship, the Blue Jeans Team on Saturday 5:30 p.m., and the Gathering Team on Sunday morning at the 8:15 a.m. services. We always welcome new singers or instrumentalists. Come join us!
---
Worship Teams
Have you ever thought you would like to be on a worship team? That comes in many different forms. Here are a few that we could use help in:
– Singers — yes, we can use singers — wouldn't it be nice to be able to give our present teams a break once in a while? That can only happen if we have more Praise Team members.
– Instrumentalists — guitar players (even electric guitars), drummers, bass players, keyboard players — many opportunities for instrumentalists of all kinds. Just ask.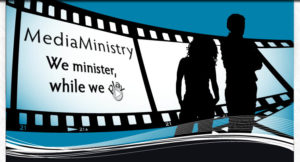 – Media Ministries — We are always looking for people to join our media teams! This is a great behind-the-scenes opportunity to serve the Lord while helping to enhance the worship services for our congregation. We have a variety of opportunities in the areas of sound, stage design and video projection. No experience needed—only a servant's heart and a teachable spirit.
These await your willingness to say "yes" to God's leading and serving in the ministry here at Spearfish UMC. If God is nudging you to serve in any part of the worship ministry, please contact me. As someone else has said, ― "Let's talk!"