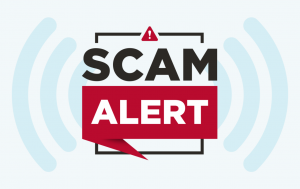 There is a SCAM text that is going around to the members of the church saying that it is from Pastor John Madvig. It says: "_____ I need a favor from you please get back to me once you get this Pastor John Madvig" No punctuation. The phone number we have seen so far is 1(803) 906-2130 . DO NOT RESPOND TO THIS TEXT.
If you get this message forward the scam message to 7726 as this helps the cellular providers to combat these scams. A person from the church has already lost $500. Pastor John would not contact you for money.
NEW EMAIL SCAM!!!!
If you receive any emails from "Pastor John" and it is not from an email address ending in @spearfishumc.org, it is not from Pastor John Madvig. IGNORE THIS EMAIL. The latest fake email that a church member has received was from this address: johnmadvig.spearfishumc@gmail.com. Once again official emails from the church come from email addresses ending in @spearfishumc.org. We will not ask you for money online and the only acceptable online avenue for giving is through the Vanco Mobile App. Thank you for your time and be careful online!